Support
As a private school on a fixed income, needs often exist in excess of what the operating budget can cover. If you would like to partner with Heritage Christian School in our mission to provide a biblically faithful education for our students or have any questions about specific needs that exist within the organization, take a look at our Needs List  or contact us at information@hcs-nl.com for more information.
Each one must give as he has decided in his heart, not reluctantly or under compulsion, for God loves a cheerful giver.
– 2 Corinthians 9:7 (ESV)
Click here to read about the different ways to give.
---
The Annual Fund
Each November as the calendar year winds down, a Needs List is generated from within Heritage – a list of capital needs that cannot be included in the school's general budget. Over the years, this list of items has included:
Tuition Assistance
Student lockers
Classroom and office furniture
Technology upgrades
Athletic equipment and uniforms
School signage and PR materials
Library shelving
School website
If you are interested in supporting Heritage Christian School through The Annual Fund please contact the school office at 319-626-4777 or information@hcs-nl.com.
---
"Bridging the Gap" Tuition Assistance Fund
Lives are being changed through your generosity.
It is our vision to make biblically faithful, academically excellent education accessible to parents who desire it for their children. For many families in the Iowa City, Coralville and North Liberty communities, there is a substantial gap between what their personal budgets can afford and what tuition costs. We are looking for those who will help us "Bridge the Gap" for those families by donating to this tuition assistance fund. Families to whom funds are awarded go through an intensive application process overseen by FACTS Grant and Aid, the tuition management company used by Heritage Christian School. For more information, please contact Brenda Wichhart at wichhartb@hcs-nl.com.
---
Educating for Eternity Gala
The Educating for Eternity Gala (EFE) is Heritage Christian School's largest annual fundraiser. This banquet is designed to showcase the excellence within Heritage and introduce new families to what the school has to offer. Keynote speakers have included comedian Ken Davis, author and speaker Lee Strobel, Josh McDowell, Rick Green from Wall Builders and actor and evangelist Kirk Cameron. Donations given during this event help offset annual operating costs and allow the school's leadership to keep tuition costs as low as possible. The fundraising goal each year for the last several years has been to raise $45,000, and God has faithfully provided. Consider attending this event and help support what God is doing at Heritage.
---
Operation G.O.O.D.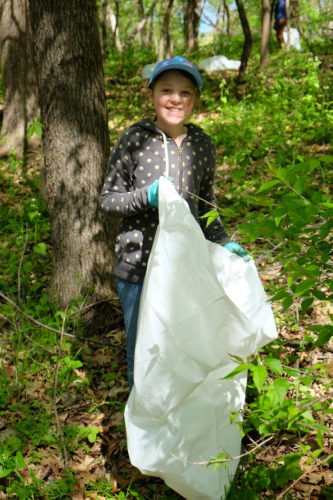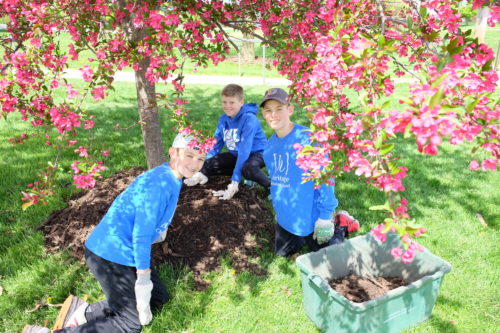 Operation G.O.O.D. (Giving Of Ourselves Day) is an annual serve-a-thon. Students in kindergarten – 8th grade ask family, friends and neighbors to sponsor them in a two hour service project on the first Friday in May. For the last several years, Heritage students have worked alongside the Army Corp of Engineers in the State Parks surrounding the Coralville Reservoir as well as in city parks around North Liberty. Students have developed an excellent reputation as hard workers, making the most of the two hours they work. This fundraiser is also designed to support the annual operating budget and, as with other fundraising, God has provided in excess of what we planned. Each year, the goal is to raise approximately $20,000. If you have a Heritage student visit you asking to be sponsored for this event, consider the far-reaching impact your sponsorship has. Your support is impacting the lives of over 200 students!
See What We're All About
At Heritage Christian School, we exist to serve Christ by partnering with parents to provide biblically faithful, academically excellent education.