Portrait of a Graduate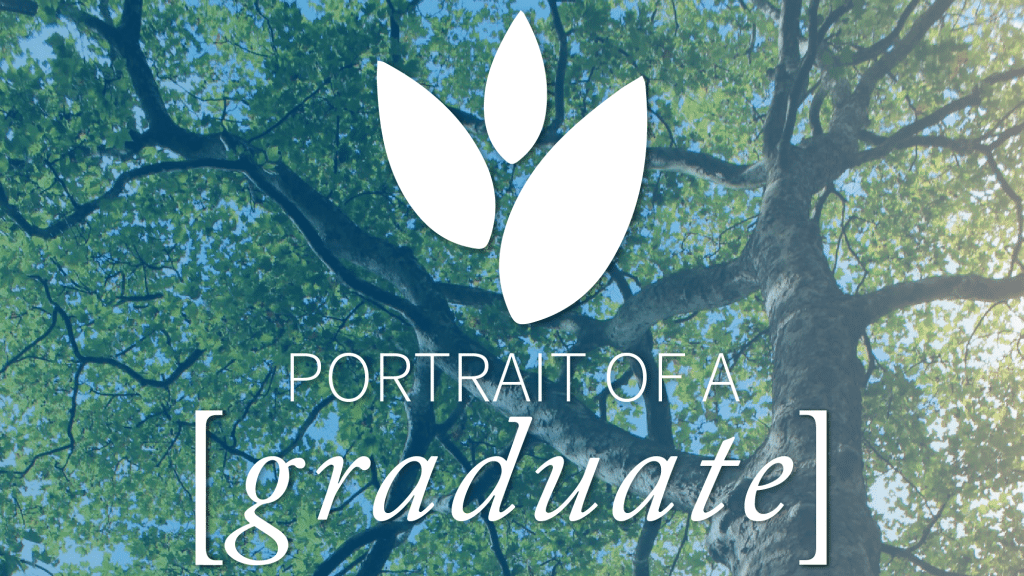 By the grace of God, Heritage graduates will experience the fullness of these attributes when they accept Christ as their Lord and Savior, actively pursue a relationship with Him through daily study of Scripture and an intentional prayer life, allow the Holy Spirit to direct their path, and seek to be intimately connected in a local church body.
Blessed is the man who walks not in the counsel of the wicked, nor stands in the way of sinners nor sits in the seat of scoffers; but his delight is in the law of the Lord, and on his law he meditates day and night. He is like a tree planted by streams of water that yields its fruit in its season, and its leaf does not wither. In all that he does, he prospers. Psalm 1:1-3

Pursues excellence in all endeavors; strong work ethic
Works to the best of their ability in all tasks, committing to bring glory to God through their work
Perseveres through hardship until all given tasks are thoroughly complete
Views challenging work as an opportunity to learn and grow
Works well in collaborative groups to accomplish tasks that benefit from the input of various strengths and gifts

Communicates effectively both orally and in writing
Develops and demonstrates excellent grammar and writing composition skills
Develops and utilizes a rich vocabulary that enhances communication
Develops and demonstrates the ability of reading to learn
Discerns how to tailor a message, whether in writing or speaking, for different audiences
Develops and displays the ability to articulate the gospel of Jesus Christ and how to share with others the hope that they have through Him

Seeks opportunity to help others
Develops and demonstrates a servant leader mindset, seeking to emulate Jesus Christ
Understands and utilizes spiritual gifts, as well as personal strengths and talents, and applies them in leadership and service
Works to enhance the community in which they live through exemplary citizenship
Values the importance and benefit of belonging to and being involved in a local church body

Thinks critically and solves problems; reasons effectively and thinks independently
Commits to engage God's Word in a way that trains their minds and transforms their hearts, studying with purpose, patience, prayer, and humility.
Develops, articulates, and promotes a biblical worldview
Demonstrates the ability to accurately and succinctly apply a biblical worldview to daily life and decision making
Demonstrates mastery of prerequisite academic content
Takes initiative to analyze, evaluate, and interpret information using creative thought to form a response or solve a problem, even in the absence of explicit, external guidance or direction
Uses knowledge with ingenuity and innovation to solve complex problems
Employs technology effectively and responsibly to gain knowledge, solve problems, and communicate solutions

Exhibits discipline and self-control
Learns and exhibits an understanding of what behavior is appropriate and when
Learns and demonstrates effective time management
Displays a high level of responsibility/reliability/dependability
Demonstrates honesty and places a high value on integrity

Portrays confidence and courage in all situations
Develops and demonstrates an eternal perspective on life
Displays humility and courage in leadership
Manages emotions and considers others when under stress
Demonstrates a desire to stand up for what is good and right
Develops and demonstrates a desire for true justice

Displays respect when relating to others
Can explain what it means to be, and the significance of being, an image bearer of God
Values and respects life
Exhibits grace and humility when relating to those who do not share the same worldview, knowing how to listen
Lives in accordance with biblical standards in family and personal relationships
Works well within the Body of Christ, valuing the diversity of gifts entrusted to members of the Body

Demonstrates resourcefulness in all areas of life
Develops and demonstrates a stewardship mentality of personal, financial, and natural resources
Demonstrates generosity with resources
Applies learning to healthy choices affecting lifestyle (diet/exercise/sleep)
See What We're All About
At Heritage Christian School, we exist to serve Christ by partnering with parents to provide biblically faithful, academically excellent education.