8th Grade Essay – How has Heritage lived up to its mission?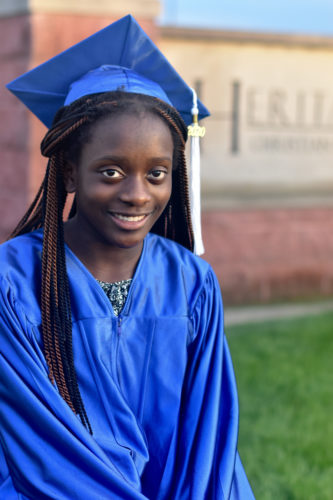 Eno Ituk
8th Language
Miss Veenstra
May 19, 2020
Mission Complete!
Rooted deeply in the Bible, Heritage's mission is "to serve Christ by partnering with parents to provide a Biblically faithful, academically excellent education." Striving to serve God, Heritage Christian School fulfills its mission by providing an excellent education, helping students grow in their knowledge of the Bible, and guiding kids to grow up as leaders.  
Constantly, Heritage achieves its mission by teaching children skillfully. Continuing to raise the next generation, Heritage prepares every student for their future. They also help students advance to harder levels of math, reading, writing, science, Bible, and history. All the teachers encourage every student to be hardworking. They encourage kids to go the extra mile being a walking demonstration every day.  At Heritage, teachers are friendly, caring, and engage with their students. This helps students excel and grow.
Digging into God's word is what makes Heritage Christian School special. Mentioned in every subject, God's word is prevalent. Everything is rooted in the Bible, and that helps students learn more about God. Consistently, Heritage Christian School integrates Biblical truths into every conversation. Teachers encourage students to read their Bibles daily, become critical thinkers, and learn how to defend their faith. Heritage pursues to advise students into the way of truth.
Heritage raises its children to mature as leaders. Equipped with compassion and courage, the students at Heritage learn how to have a voice and stand up for themselves. Training to be diligent, students learn how to be a light and honor God. Heritage's theme verse, Colossians 3:1-2 (ESV),  reads, "If then you have been raised with Christ, seek the things that are above, where Christ is, seated at the right hand of God. Set your minds on things that are above not on things that are on earth." According to this verse, teachers are helping students rise above earthly things, become rooted in the Bible, and stand up as leaders. Because of this calling to leadership, Heritage gives its students various opportunities to be leaders, such as Operation G.O.O.D., which is a community service project.

Heritage Christian School has proved to accomplish its mission, and they are continuing doing so. Diligently, Heritage primarily focuses on teaching students about the Bible. Founded on the truths of God's Word, Heritage educates students properly, helps infuse God's words into young minds, and brings up the next generation as future leaders.